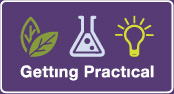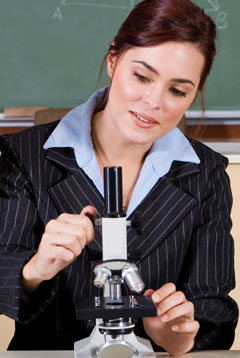 Local CPD sessions are underway
Over the past few weeks our SSAT Lead Practitioner in London, Teresa O'Gorman, has been running a series of twilight CPD sessions for local teachers and 20 secondary and primary teachers have attended from boroughs including Haringey, Barnet, Enfield and Hillingdon.
The activities that the teachers engaged in using the Getting Practical toolkit created plenty of opportunities for discussion of pedagogy and sharing good practice. In particular the first activity looking at the purpose of practical work prompted them to agree that by focusing on fewer learning outcomes they could achieve more, not less in their practical lessons. In the words of one teacher: "Keep it simple!"
The inexperienced teachers who attended found the experience particularly useful, and one NQT said that he wished Getting Practical had been a part of his PGCE training. Between the sessions some of the teachers used the reflective and planning tools to help them improve the effectiveness of their teaching, and reported back to their group on how it had helped them to focus on what they wanted their pupils to learn.
All agreed that they had lots of good ideas to take back to their departments.