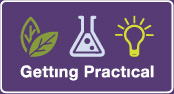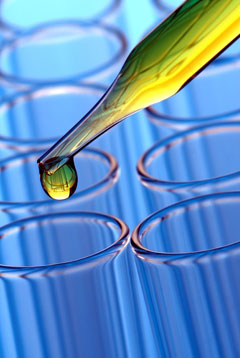 How are we doing it
Getting Practical is a programme of professional development aimed at all those who teach or assist with the teaching of practical science at primary, secondary and post 16 levels.


Over the next two years, the programme is recruiting 200 enthusiastic, experienced trainers from all three targeted levels of science education. These trainers have a particular interest in promoting practical science and will be trained by the national network of Science Learning Centres to deliver the Getting Practical professional development package in their local areas.
Individual teachers and school or college science teams will be able to attend professional development events in their local area run by the Getting Practical trainers. These events will amount to six hours of training which will be arranged by the trainer to best suit the busy schedules of the teachers in their area. This model will decrease the travel required for teachers to attend the professional development events as well as the amount of cover required for teacher release for CPD.

There will be no charge for those wishing to attend one of the professional development events.
To register your interest in the programme either as a potential trainer for next year or as a participating school this year, please contact Kirstie Hampson.
Click here to download
the Getting Practical leaflet
To find out how teachers have been using the Getting Practical programme, read our Case Studies.
< BACK