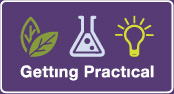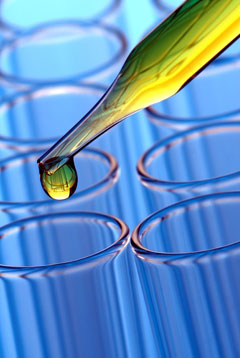 Being a trainer
* We are no longer accepting application to become trainers *
We are recruiting and training three groups of professionals to deliver the Getting Practical professional development programme in 2010-2011. Trainers will be Advanced Skills Teachers (ASTs) and others based in primary and secondary schools and post 16 colleges as well as Science Lead Practitioners recruited by the Specialist Schools and Academies Trust and freelance science education consultants. The national network of Science Learning Centres is running Train the Trainer sessions during the autumn term 2010.


The Train the Trainer sessions will provide trainers with free access to a significant collection of valuable resources and advice, and will train them in the use of these resources aimed at improving the effectiveness of practical activities in schools and colleges. The resources will be accessed via the Science Learning Centre Getting Practical wiki.

Trainers based in schools and colleges will be asked to deliver 6 hours of CPD during the spring or summer term 2011 to at least 10 teachers and technicians, including staff from at least 3 schools in their locality. The flexibility within the 6 hour model means that trainers may choose to deliver them in one day, two 3 hour sessions or three 2 hour sessions. Freelance trainers will be asked to deliver two 6 hour sessions of CPD, with 10 attendees on each session. Funding is available to trainers to assist with costs and will be allocated after the sessions have taken place subject to their successful completion.


The 6 hours of CPD will centre around the planning, staging and modelling of practical activities, prompting teachers to reflect on why they are using a particular activity and how they can ensure that students will be able to link the activity to scientific ideas and concepts. There will be opportunities for both trainers and attendees to network with one another and discuss new ideas.