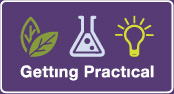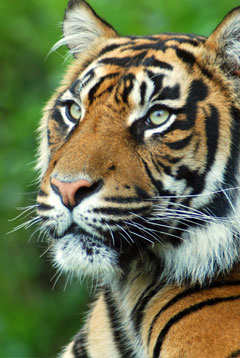 Training Course Development
* We are no longer accepting applications from people to become trainers *
"The course has gone really well and I thoroughly enjoyed delivering it. It has certainly influenced my practice already." - Getting Practical trainer 2010
Train the Trainer courses will be run during the autumn at the regional Science Learning Centres. The dates for these course are now available and only open to those invited to be trainers. To register you interest in becoming a trainer, contact Kirstie Hampson.
Train the Trainer dates 2010:
Friday 8th October 2010 - Yorkshire & Humber Region, Sheffield
Monday 11th October 2010 - South West Region, Bristol
Thursday 14th October 2010 - London Region
Wednesday 20th October 2010 - North East Region, Durham
Thursday 21st October 2010 - North West Region, Manchester
Thursday 21st October 2010 - South East Region, Southampton
Wednesday 27th October 2010 - East of England Region, Bayfordbury
Tuesday 2nd November 2010 - East Midlands Region, Leicester
Accessing the Getting Practical Wiki
Trainers who have attended a Train the Trainer course have been invited to join our Getting Practical wiki site. Click here to go to the access page, where you will need to enter your username and password to login.
Information regarding the training materials and how to recruit for your local professional development sessions can be found here. There is also a discussion forum where you can post any questions you might have concerning aspects of the Getting Practical programme.
| | |
| --- | --- |
| | |
| East of England Train the Trainer event | London Train the Trainer event |
What the trainers think so far...
From 2009 / 2010:
"Really enjoyed running sessions and it has improved my delivering of INSET and increased my confidence. It is also making me look at my own teaching."
" The blue and green review sheets were very useful and the lists of 15 - 20 experiments provided. I changed some of the powerpoints just to shorten them as with so much discussion taking place we would have struggled with time."
"Very informative - plus manageable in the classroom. I enjoyed it, thank you!"
"I think this is a great idea and one which many non-specialist (Primary) science teachers will be able to take on board."
"This should be a fantastic training opportunity for all to take part in - very useful - will make people think."
"Fantastic initiative. Will be very useful to promote shift in mindset for teachers re: effective planning for learning from practical activities."
"Excellent, illuminating session. Thank you"
"Excellent CPD. Very Useful and will have an impact on my teaching and learning"
"Very good CPD and I can see quite a few 'lightbulb' moments by teachers in the outreach sessions."
"Many thanks for a thought-provoking day."
"I found it really interesting & thought-provoking."

"Enjoyable and certainly 'food for thought'."

"I really enjoyed the hands on approach as I was able to see the students' point of view...it has made me evaluate my use of practicals."

"Very good session with very clear instructions and clear resources. Very good initiative."

"Very good day that has provided a well thought out strategy & good training materials. Thanks very much."