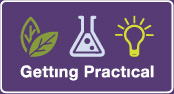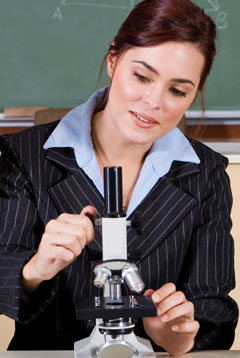 How the toolkit works
Practical work in any branch of science is seen by the majority of science teachers as a vital part of a learner's teaching and learning experience. Making this truly effective is more difficult to achieve. By helping teachers to think about the practical work that they currently offer and to consider both the key objectives and purposes behind it, Getting Practical will address this. This leads to further thought about how to stage practical work in order to increase its effectiveness in learners' development.


The programme will not be focused on suggesting new practical experiments and investigations although the nature of the professional development sessions will naturally lead to new ideas through discussion and networking opportunities. Teachers will be asked to look at the pedagogy of practical work and then to think about how it can be made more effective through changes to their practice.


The training package will include elements about staging practical work and modelling sessions accordingly. Teachers will be encouraged to think about 'rehearsing' practical work and how to avoid 'stage fright' when faced with new experiments or non-specialist areas of teaching. There will be exercises to establish how 'performance' can be measured, in terms of both that of the learners and that of the teacher presenting the session including the material 'performed'.
The challenges associated with teaching practical work will also be discussed leading to teachers feeling more confident in the way that they approach practical work in the future.
To register your interest in receiving the Getting Practical professional development training, please contact Kirstie Hampson.