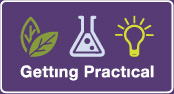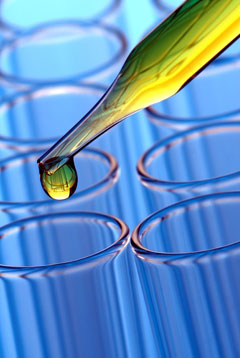 Why get involved
Getting Practical is providing support to teachers and other school or college based science educators for the teaching of practical science. The benefits of getting involved in the programme are plenty.


Teachers agree that there is always room for improvement in the way that science is taught. Getting Practical is an excellent way to equip science based staff with new ideas and pedagogy to deal with an ever changing and developing subject and curriculum.


Young people enjoy practical science and it is often during practical work that a learner may find that moment of clarity that inspires them to a future in science. By increasing the effectiveness of practical science sessions, teachers can enthuse and encourage young people to see science in a more positive light.


Practical work can be viewed by some teachers as a means to an end to complete a course of work. Helping teachers to clarify their learning outcomes for practical work will improve the way in which they teach a topic and ultimately lead to a learner having a more effective learning experience.


Getting Practical is a consortium led programme and is bringing together all the excellent practical science resources provided by the partner organisations. Teachers will be able to find new experiments to try as well as looking at some old favourites in a new light.


Schools and colleges that become involved in Getting Practical will be demonstrating a commitment to their staff and students alike. Schools with Specialist Science status will be reinforcing this by continuing to support their science staff in a key area of science teaching.


The sustainable nature of the programme encourages teachers that have benefited from Getting Practical to share their experiences with colleagues in their institution and so spread the ideas and concept further with little extra time or cost issues for the school or college.
Those teachers and science educators that are getting involved with the Getting Practical programme are finding that it is benefiting them in many ways. Here are some of their comments about the professional development course:
"Very informative - plus manageable in the classroom. I enjoyed it, thank you!"
"I think this is a great idea and one which many non-specialist (Primary) science teachers will be able to take on board."
"This should be a fantastic training opportunity for all to take part in - very useful - will make people think."
"Fantastic initiative. Will be very useful to promote shift in mindset for teachers re: effective planning for learning from practical activities."
"Excellent, illuminating session. Thank you"
"Excellent CPD. Very Useful and will have an impact on my teaching and learning"
"Very good CPD and I can see quite a few 'lightbulb' moments by teachers in the outreach sessions."
"Many thanks for a thought-provoking day.