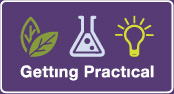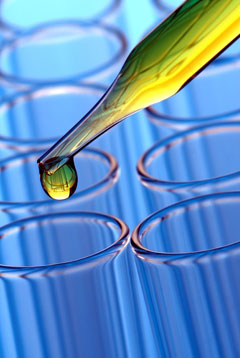 Getting Practical Conference
Wednesday 7th July 2010
10:30am - 4:30pm
National Science Learning Centre, York
Join us to celebrate the achievements of the Getting Practical programme and look forward to its future development as a fundamental professional development tool.
Find out how your school can benefit.
The conference will bring together teachers, trainers and science education specialists to discuss best practice in teaching practical work in science that has been developed as a result of the Getting Practical Programme. Whether you have been involved in the programme or not, we invite you to join us and to use the day to create opportunities for yourself and your school.
During the day, we will hear from some of the teachers and trainers who have been involved in Getting Practical during the last year and to discuss with them how the programme has benefitted them and influenced both their own teaching practice and those of the teachers they have trained. These perspectives will come from both the primary and secondary sectors including input from the SSAT.
Dr. Ian Abrahams from the University of York will be discussing the evaluation of the programme, highlighting the key findings to date.
Prof. Justin Dillon from King's College London will be talking about how the programme has helped to influence education policy in practical science education both here in England and internationally.
Prof. Sir John Holman, Director of the Science Learning Centres will be delivering a keynote demonstration lecture exploring some innovative and engaging practical science ideas entitled:
'Practical work: The essence of science teaching'
Using the results of a recent online survey of views on practical work carried out by the National Science Learning Centre, the key findings about the importance of practical work will be illustrated and the barriers to doing it well will be identified using carefully chosen demonstrations.
The conference will also be hosting a 'marketplace of ideas' where we invite delegates, both teachers and science education organisations to showcase their best practice in practical work. There will be opportunity for informal networking giving all delegates the chance to share and experience the best of what Getting Practical has to offer.
The conference is free of charge to attend as a day delegate. An ENTHUSE Award is available for teacher delegates from maintained schools (amount to be confirmed) to assist with cover charges and travel expenses.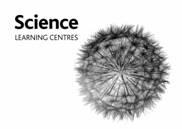 If you would like to attend the conference,
please register yourself on this website www.slcs.ac.uk/national/nac09218 to ensure that we are expecting you on the day. This registration process will then ensure that you receive all the relevant details for the day including directions and information on parking etc and that we have catered for you.
Once you have registered on the course on the portal, you will receive an email confirming this. In this email, there will be details of how to apply for an ENTHUSE award which can be awarded to the value of £200 to teachers from maintained schools to assist with cover and supply teacher costs and travel expenses. Please follow the instructions in the email to apply for the award.
If you are not eligible to claim an ENTHUSE award, you do not need to do anything further once you have registered on the course/conference.
For further information, please contact Dr Georgina Westbrook georginawestbrook@ase.org.uk