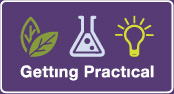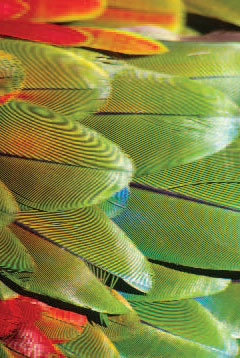 Outdoor Science Working Group Seminars
Getting Practical is supporting the Outdoor Science work of the ASE and it's Outdoor Science Working Group. This group is working as part of the Real World Learning Partnership. The Partnership was founded in 2003 to influence decision makers, support teachers and increase participation in out-of-classroom learning. members include the Field Studies Council, RSPB, Royal Geographical Society, Geographical Association and the National Trust.
Informal learning and informal contexts seminar - 15th April 2010, NSLC SW, Bristol
A group of around 25 science education specialists including teachers and science educators with an interest in how science can be taught through informal contexts and learning environments attended the seminar.
Speakers from a variety of organisations shared their thoughts on specific aspects of Outdoor Science throughout the day. Those presenting included:
Stuart Nundy (Hampshire LA)
Jacky Chave (Royal Horticultural Society)
Heather Brown (Heartwood Education) - Forest School
A range of questions were addressed during the seminar tackling topics such as:
1. What other good practices are we aware of across the UK or elsewhere? How was it initiated and how is it being sustained?
2. What general lessons can the 'informal' sector pass on to the 'formal' sector?
3. How do we measure the impact of our activities? Can we learn anything from what schools do to measure learning?
4. What research is needed to inform our practice further?
5. What changes in curriculum, assessment, pedagogy, training and supporting resources are needed to enable teachers of STEM subjects to work together beyond the classroom (in partnership with other providers/institutions)?
6. How do we identify and build on existing good practice in terms of learning science outside the classroom?
7. What can we learn from research in the UK and elsewhere, about effective teaching beyond the classroom and how can we implement transferable solutions into mainstream STEM educations?
8. To what extent should the STEM subjects be encouraged to work together?