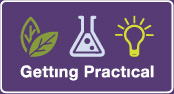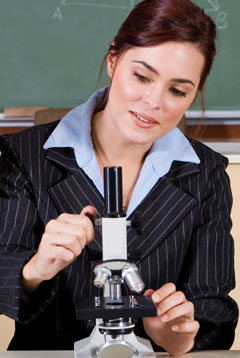 Laboratory design
There are many concerns within the science education community that new laboratory space in schools and colleges is not being designed in the most efficient and effective manner.
The information provided here is designed to support those involved in the design and construction of lab space in schools and colleges. It brings together information from organisations and individuals with extensive experience in this field.
Designing lab space requires careful consideration and consultation from many stakeholders. Having the right environment for young people to learn in is essential if we are to make each teaching and learning opportunity as effective as possible. Headteachers will want the facilities to look as inviting as possible and stand out as a key feature to those visiting the school. The teachers and technicians using the rooms will want to consider the practicalities of benchtop space, storage space and layout of the room to encourage good group work and support behaviour management in the lab. Health and Safety aspects should also be considered along with equiping the new space with The pupils will want an environment that inspires and engages them. To address all these requirements can be a tall order but guidance is available to support those making the decisions.
Andy Piggott is an independent science education consultant who provides support and advice for secondary school science for science departments, schools' managements, local authorities and consortia involved in BSF programmes. Since 1993, Andy has guided, supported and inspected science teaching and learning, management and assessment. He currently specialises in design of science laboratories and accommodation and health and safety in science education. He is a Lead tutor on the 'Lab Design; Future Science Accommodation for Teaching and Learning course run by the National Science Learning Centre and has authored 'The Good Lab - Concise Guide'.
'There is great concern from all those currently currently involved in the realisation of good science accommodation that national guidance is being ignored, or is just not known about, by almost all sets of stakeholders. CLEAPSS, Gratnells and firms involved in the manufacture and supply of science furniture and equipment, all have tales of poor design adn execution of builds. Good architects are confused and often stymied by out-of-date, static notions from science staff, while science staff are often dismayed by lack of consultation by designers and/or those holding the purse-strings.'
Guidance in the design of educational lab space can be found in several useful documents and links, particularly those related to the DCSF 'Project Faraday' and 'Building Schools for the Future' programme:
Building Schools for the Future (BSF)
CLEAPSS - 'Concerns over the quality and functionality of newly-built and refurbished school science facilities'
Gratnells - 'Prep room report'