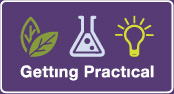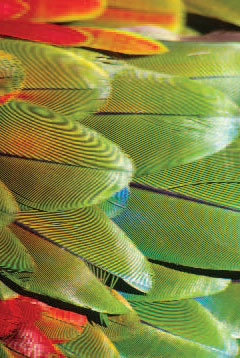 Outdoor Science
Getting Practical is supporting the Outdoor Science work of the ASE and it's Outdoor Science Working Group. This group is working as part of the Real World Learning Partnership. The Partnership was founded in 2003 to influence decision makers, support teachers and increase participation in out-of-classroom learning. members include the Field Studies Council, RSPB, Royal Geographical Society, Geographical Association and the National Trust.
Outdoor Science in the news
Monday 24th January 2011
Check out some great Outdoor Science resources from the FSC
London Outdoor Science and FSC Border Crossings
Thursday 20th January 2011
Read the BBC coverage of the report featuring comments from the ASE.
Wednesday 19th January 2011
Saturday 15th January 2011
Learning Outside - Guardian
Sunday 9th January 2011
- Guardian
ASE Outdoor Science Working Group

Beyond the classroom: Inspirational outdoor science for all!

The Nuffield Foundation has announced that it will fund the ASE's Outdoor Science Working Group to organise a series of invitational seminars focusing on the theme of outdoor science for all. Specifically, the seminars will address the following questions:

1. What have been the successes and failures and resulting impacts, of recent 'outdoor learning' initiatives on teaching and learning, particularly in STEM subjects?

2. How do we identify and build on existing good practice in terms of learning science outside the classroom?

3. What changes in curriculum, assessment, pedagogy, training and supporting resources are needed to enable teachers of STEM subjects to work together beyond the classroom?

4. What can we learn from research, in the UK and elsewhere, about effective teaching beyond the classroom and how can we implement transferable solutions into mainstream STEM education?

The questions will be addressed through a series of themes including: initial teacher education; CPD; policy; inclusion; assessment and examinations; and research into learning in informal contexts.

The seminars will examine opportunities for cross-curricular work involving STEM subjects and other aspects of the curriculum, particularly in the light of the new GCSE criteria.

Following the seminars, a summary with recommendations will be drafted for wide consultation among the STEM community and the final report will be launched at the ASE Annual Meeting in 2011.
To read more about the proceedings from each seminar, click on the links below:
Outdoor Science and Initial Teacher Training Seminar - 30th March, University of Birmingham
Beyond 2010: STEM beyond the classroom - Informal learning and informal contexts - 15th April, Science Learning Centre South West, Bristol
Beyond 2010: STEM beyond the classroom - The role of assessment seminar - 17th May, Cambridge University Botanic Garden
Beyond 2010: STEM beyond the classroom - CPD theme seminar - 15th June, National Science Learning Centre, York
Beyond 2010: STEM beyond the classroom - Inspirational outdoor science for all! - 1st July, King's College London
Resources and Publications of interest