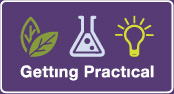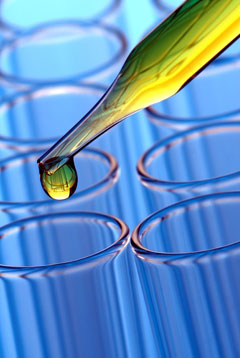 Getting Practical Conference
Wednesday 7th July 2010
National Science Learning Centre, York
A celebration of the achievements of the Getting Practical programme and a look forward to its future as a fundamental professional development tool.
The conference saw teachers from secondary and primary education get together with teacher training tutors, Getting Practical trainers and representatives from science education organisations to hear about how the programme has progressed over the past year.
The event was opened by Annette Smith, CEO of the ASE, the lead partner in the Getting Practical consortium. Marianne Cutler, Director of the Getting Practical Programme, introduced the day's programme and aims:
- To learn about and celebrate the project achievements to date, including early judgements of the impact on classroom practice
- To see examples of best practice and consider how to make use of them in other schools
- To consider the current and potential impact of the project on educational policies and practice
- To influence developments for the coming year
The conference heard a variety of perspectives on the programme and the presentations can be viewed below:
'Demonstrating the need for and implementing reflective practical science CPD'
Prof. Robin Millar (University of York) and John Wardle (Centre for Science Education at Sheffield Hallam University)
'Primary focus on Getting Practical'
Zoe Crompton (NSLC) & Janet Chetwood (Sedbergh Primary School)
Lois Kelly - Primary ITE Tutor, Liverpool Hope University
'Getting Practical impacting on secondary education'
Sarah Dalby – AST Getting Practical trainer (Trinity Academy)
Steve Jones – SSAT 'The role of Lead Practitioners'
Leigh Hoath - Secondary ITE Tutor, Bradford College
Dr Ian Abrahams, University of York
'Beyond 2010: STEM beyond the classroom'
Prof. Justin Dillon, King's College London
'Effective practical work in science:
A benchmarking exercise on behalf of SCORE
Progress report'
Prof. Justin Dillon, King's College London
'Practical work: The essence of science teaching'
Prof. Sir John Holman, National Science Learning Centre
Using the results of a recent online survey of views on practical work carried out by the National Science Learning Centre, the key findings about the importance of practical work were illustrated and the barriers to doing it well were identified using carefully chosen demonstrations.
Marketplace with posters and stands highlighting best practice
This provided an opportunity for informal discussion and networking with Getting Practical partners, trainers and to share best practice amongst teachers. Read about the stands that make up the marketplace.